Northeast HVAC News
The Granite Group Continues Expansion in Northern New England.
Manchester, VT becomes the Company's Newest Branch Location.
The Granite Group, a leading supplier of plumbing, heating, cooling, piping, water systems, and energy products in the Northeast, has announced the opening of its newest branch in Manchester, VT. Located in the Manchester Valley Industrial Park at 152 Manchester Valley Road, this branch will be run by long-time Granite Group team member and customer favorite Derek Potter.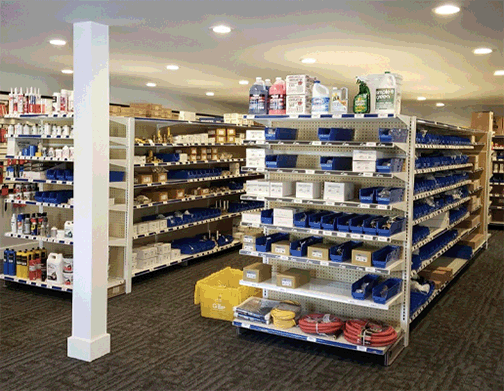 Potter began his Granite Group career at the Rutland, VT branch as an Inside Sales Representative in 2001. In 2007, he was promoted to Warehouse Supervisor and successfully held that position until 2011. Since then, he has been promoted to Operations Manager and Branch Operations and System Manager. This valuable experience has helped make him ready to take the reins in Manchester.

"We are very excited to have Derek running our Manchester, Vermont branch. He is a natural leader with a keen knowledge of the region and what it takes to keep a branch moving smoothly while ensuring every customer is taken care of. Derek has worked very hard to earn this opportunity, and we know he will do a great job growing our business in the Manchester market," said Dave Buck, The Granite Group's Senior Director of Branch Sales & Operations.
Story continues below ↓
---
advertisement | your ad here
---
Joining Tilton, NH, and Claremont, NH (which opened in January and February, respectively), Manchester, VT became the third Northern New England branch location opened by The Granite Group in 2023.

"Coming on the heels of our recent growth in Massachusetts, this latest expansion in Northern New England continues The Granite Group's focus on bringing our new branches to areas we know customers want us to be. We have gotten off to great starts in Tilton and Claremont, and we believe Derek and his team will do the same in Manchester!" said Chris Ploss, President of The Granite Group.
Click here for TGG Manchester, VT Store Hours, and Contact Info.

About The Granite Group
Headquartered in Concord, NH, The Granite Group distributes plumbing, heating, cooling, piping, water systems, and energy products to contractors and fuel dealers across New England through 55 wholesale branches and a best-in-class online store. The company also operates 15 retail showrooms under the Sink & Spout (formerly The Ultimate Bath Store) name, offering an expertly-trained staff and an extensive array of bath, kitchen, and lighting products. Founded in 1971 in Worcester, MA, The Granite Group celebrated its 50th anniversary in 2021 alongside the exceptional people who have driven its success. Of all the recognition The Granite Group has received as a business, the workplace awards are the ones for which the company is most proud.
For more information, visit thegranitegroup.com.
###