Northeast HVAC News
Technicians Manual Now in Audio Format.

In keeping with the National Oilheat Research Alliance's (NORA) ongoing commitment to technician education and to enable access to educational materials, it has just released its Technicians Manual for Liquid Heating Fuels in audio format.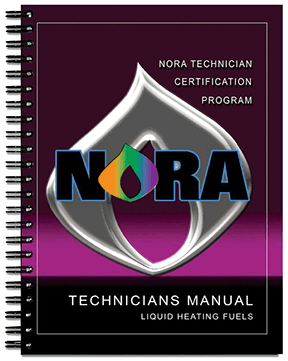 Each chapter of the manual is available in a standard .mp3 audio file that can be played on all mobile devices, as well as desktop computers. The audio follows the text of the manual allowing for multi-sensory learning. Additionally, each chapter is available to download in a .pdf format.

According to NORA's president Michael Devine, "Making high quality learning resources available to liquid fuel heating technicians is one of NORA's highest priorities. Whether used as a stand-alone resource or in conjunction with NORA's technician certification program, the manual and its audio component can bring this material to an even wider range of students and technicians."
Story continues below ↓
---
advertisement | your ad here
---
The audio version of the manual, along with the pdfs and a link to purchase a hard copy can be found at NORA's online education and resource center, Learning.NORAweb.org/manual.

National Oil Heat Research Alliance
NORA was authorized by Congress in 2000 to generate funding from within the industry, allowing the Oilheating industry to provide more efficient and more reliable heat and hot water to American consumers. NORA's efforts focus on Energy Efficiency, Environmental Responsibility, Safety, Research & Development and Professional Education, with particular emphasis on transitioning heating oil and its appliances to a low-carbon source of heat and hot water. For more information on NORA's activities go to NORAweb.org or contact NORA at info@noraweb.org.
###