Northeast HVAC News
In memoriam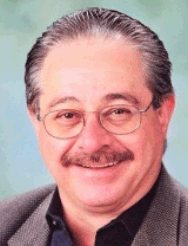 It saddens me to announce the passing of my friend and colleague Fred Martel.
Fred W. Martel - January 7, 2022

Fred W. Martel 72, passed away on Friday, January 7, 2022, at Rhode Island Hospital. He was the husband of Margaret L. "Peggy" (Serpa) Martel.
Born in Woonsocket, he was a son of the late Wilfrid and Irene (Lessard) Martel. Mr. Martel was an Army National Guard Veteran during the Vietnam War.

He had a passion for writing which led him to his career as an editor for the New England H.V.A.C. Insider for 30 years. His career as an editor was a large part of his life which he loved. He also loved to travel with his wife Peggy.

Besides his wife, he leaves two grandchildren, Arianna and Anthony, and one sister, Louise Roundtree of Texas.

His funeral service will be held on Thursday, January 13, 2022, at 11:00 AM in the PERRY-MCSTAY FUNERAL HOME, 2555 Pawtucket Avenue, East Providence. Burial will be private. Calling hours Wednesday 4-7.
Share a memory of Fred or send condolences here.
Joanne Guilfoyle
Editor
HVAC Web Connection
###