Northeast HVAC News
SpacePak Offers FREE Certified Master Training.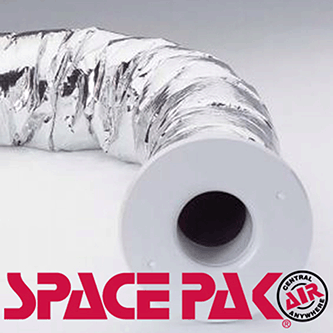 SpacePak, the ORIGINATOR of small duct heating and cooling systems , is pleased to announce our 2019 Systems and Applications Certified Master Class. Attendees of this class will learn everything they need to know for the proper design, installation and service of SpacePak's total comfort systems.

This dynamic class is designed to give attendees complete exposure to SpacePak's product offerings, including its Small Duct High Velocity Systems, High Efficiency Air-to-Water Heat Pumps and hydronic accessories.
Attend our Certified Master training and learn the "tips and tricks" only the experts at SpacePak can provide.
Story continues below ↓
---
advertisement | your ad here
---
All qualified attendees will receive official "Factory Authorized" status and the many benefits that come with it including local leads, extended warranty and marketing support.

Our 2019 training offerings kick off in February at the Reed Institute in Westfield, MA and will offered the following dates:

• Feb. 21, 2019
• May 16, 2019
• Aug. 08, 2019
• Oct. 03, 2019

Attendance is FREE. Registration is required. For more information please visit our training website at www.thereedinstitute.com or contact Janine Pedro at 413-564-5779 or jpedro@mestek.com.


Location:
The Reed Institute
152 Notre Dame St.
Westfield, MA 01085.


###