Northeast HVAC News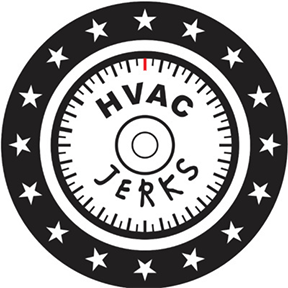 Come join The HVAC Jerks podcast each week as they discuss everything in the HVAC industry from news and technical stuff, right down to stupid customer stories and how "not to do it". You'll have a lot of fun, and you might even learn something. Listen to them now, wherever you get your podcasts.
Join Rich, Kevin, and Joe each week on their podcast as they dive head first into the latest and most talked about topics in the HVAC world. With almost a billion years of experience between them, you'll probably learn something, and definitely be glad you tuned in.
Story continues below ↓
---
advertisement | your ad here
---
They're not always politically correct, and they don't always agree, but they are as real as they come, and are sure to make you laugh! Don't miss an episode; be sure to subscribe wherever you get your podcasts.
Episode 1 - Where it all starts in Jerky land
The very first episode of the HVAC Jerks! Come give us a try; we're pretty sure that you'll have a good time as you get to know us. In this episode, we tell you a little about who we are and what we do, and what you can expect from us in the future. Here we go....
Episode 2 - Big Poppi
In this episode the Jerks relive some of the more interesting and colorful stories of their careers, including one about "Big Poppi".
Episode 3 - Got gas?
In this episode The Jerks discuss the gas utility debacle in MA that caused thousands to be evacuated after natural gas lines were accidentally over-pressurized.
For more information visit https://www.thehvacjerks.com/

###