Northeast HVAC News
General Plumbing Supply Acquires John M. Hartel & Co.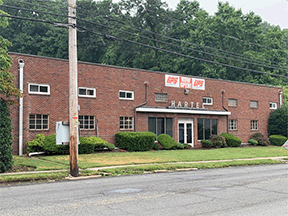 General Plumbing Supply (GPS), one of the largest and longest standing distributors of plumbing, heating, cooling and industrial supplies on the East Coast, announced the acquisition of John M. Hartel & Co. Inc. (JMH) in an asset purchase effective July 1.

JMH is a third-generation, family-owned distributor of plumbing and heating supplies located in Montvale, New Jersey (144 N. Kinderkamack Road). Michael Hartel, co-owner, will remain to assist with the transition before his planned retirement later this summer.
Story continues below ↓
---
advertisement | your ad here
---
Tom Hartel, co-owner of JMH, will continue with GPS as assistant manager of the Montvale location. Christopher Reynolds, longtime assistant manager of GPS' Hawthorne location, will assume the branch manager position.

"We are thrilled to welcome the JMH employees to the GPS family," said Justin Freedman, GPS president. "JMH has built a culture of customer service above all else. This addition extends our geographic reach and complements our existing product offering, particularly our partnership with Kohler."

Michael Hartel added, "Both JMH and GPS value their employees and customers with the respect that they all deserve. We firmly believe that joining the GPS team will open many opportunities for growth for our Hartel team and family."
About General Plumbing Supply
General Plumbing Supply has been a leading resource to contractors for top-of-the-line plumbing, heating, HVAC, and industrial supplies for over 100 years. In 1910, Charles S. Goldberg started what came to be known as Goldberg Plumbing Supply in Bayonne, NJ, and since then we've grown over three generations to become one of the largest distributors on the East Coast, with 18 locations serving NJ, NY, and PA. CEO Bruce Tucker learned the business from his father, Herb, and has a lifetime of experience in this industry. Visit General Plumbing Supply for more information.


###