Northeast HVAC News
CELEBRATING 70 YEARS OF ABCO's HVACR LEADERSHIP AS A DEDICATED RESOURCE AT ABCO EXPO 2019.
HVACR Professionals and Students Come Face-to Face with Opportunity and Innovation.


Long Island City, NY, March 13, 2019 -- ABCO HVACR Supply + Solutions hosted its 2019 ABCO EXPO, the largest independent HVAC and Refrigeration trade show in the Northeast on Wednesday, March 13th, at Terrace On The Park in Flushing, NY. Celebrating ABCO's 70th year, an energized gathering of more than 3,500 HVAC and Refrigeration manufacturers, contractors, builders, engineers, students and instructors attended to engage with over 180 exhibits, product demonstrations, —and each other.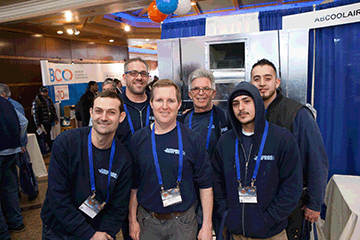 As Mitsubishi Electric's Premier Distributor, ABCO introduced the advanced CITY MULTI® N-Generation VRF equipment that delivers higher efficiencies and heating capabilities in a smaller footprint. The new, higher efficiency Hyper-Heat PUMY Series was also featured at the EXPO.

American Standard Heating & Air Conditioning showcased the # 1 rated brand of equipment to contractors, builders, engineers, architects, students and instructors. Featured products included the Silver 16 and Platinum 19 Low Profile Series, designed to perform in the tightest of spaces, and new S8X1 | S8X2 single-stage furnaces that are rated with 2-stage outdoor systems. The ABCO/American Standard Residential Package Deals, an exclusive ABCO resource that makes it easy sell the best performing system for every home and budget, was also released at the show.
Story continues below ↓
---
advertisement | your ad here
---
ABCO CEO Michael Senter expressed his gratitude for partnership: "As we celebrate our 70th anniversary, I credit our success to the trust ABCO has worked hard to build over those many years. I also acknowledge our teamwork and friendships formed to strengthen that trust."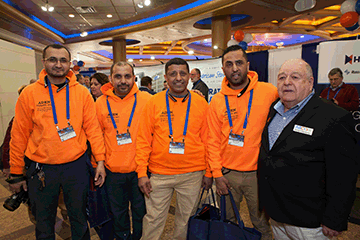 ABCO University "Tech Talks" featured at the show covered a range of the industry's most important new developments from Chemours, Heatcraft, Mitsubishi Electric, Emerson, ZONEFIRST and Russell/Kramer.

Parker/Sporlan's proved that seeing is believing with ZoomLock. Hordes of contractors and students got to experience the "Flame-Free Revolution" with a hands-on demo of the 10-second copper fitting connection, no brazing necessary. Luxaire, Mueller, Scotsman, Honeywell and other industry leaders were also on-hand to meet and present their new products.

In addition, ABCO customers and partners showed how they to give back to the community with the Make-A-Wish raffle that raised thousands of dollars for children with life-threatening illnesses. The ABCO EXPO continues to establish and renew relationships and promote the exchange of important information and ideas in an exciting format.


###