Northeast HVAC News
OESP Raises $8,000 at the Annual "Care to Ride".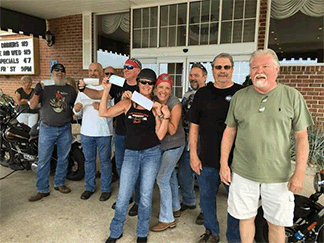 The Oil Energy Service Professionals today announced it has raised $8,000 for its non-profit charity, "Oil Heat Cares," during its annual "Care to Ride" event, this year held in Cape May, NJ.

The Care to Ride was held on Saturday, September 10 during the Oil Heat Retreat which was hosted Sept. 8-10 by two OESP chapters in New Jersey, the Garden State and South Jersey chapters. There were four divisions for the fundraiser, with motorcycles, bicycles, walkers and runners.

All proceeds raised by participants and sponsors were donated to Oil Heat Cares, the 501c(3) foundation, which receives donations throughout the year from seminars, donations and other events.

Story continues below ↓
---
advertisement | your ad here
---
"We are proud of our members and their families who, without the help of sponsors, raised $8,000," OESP President Ralph Adams said. "We are grateful to those who spent some wonderful days in Cape May with us, raising money for a terrific cause."

Oil Heat Cares assists needy persons and organizations with the replacement of their oil heating appliance. OESP helps neighbors that need a temporary helping hand and install the heating equipment at no cost to the homeowner.

"We appreciate the many OESP members who donate their time and talent by identifying a project for a customer or neighbor in need," Adams said. "So many of our members donated equipment or supplies, or participate in our fundraisers, such as Care to Ride."

"Whether it is an equipment supplier, an owner, or a service technician, they are all teaming up to benefit others in need," said Oil Heat Care Chair David Bessette. "It is common to see local competitors work together to accomplish a common goal or to see a group of current employees spending time during the weekend to help out an oil heat customer going through a tough time."

Adams notes Oil Heat Cares has turned into an educational tool. Students have worked side-by-side with industry professionals, learned valuable skills that will benefit them for the rest of their lives, and learned what it feels like to give back to their communities.

Learn more about OESP at ThinkOESP.org
###