Northeast HVAC News
NIRON System Receives Coveted Massachusetts Approval.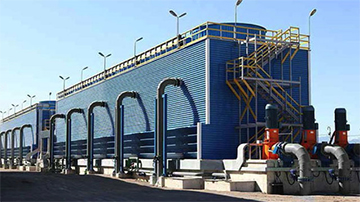 After a nearly two-year evaluation, the NIRON PP-RCT Pipe and Fittings System has passed the rigorous Massachusetts approval process for plastic piping. NIRON has received unrestricted approval for "commercial plumbing applications, potable water" – the hardest to achieve. The awarding of certification from Massachusetts is a significant milestone for the product.
"With its extensive review and certification process, Massachusetts is looked at favorably by other states across the country," said Chip Curtis, a NIRON and plastic piping product expert with the F.W. Webb Company. "When Massachusetts determines a system is satisfactory, many other states are willing to accept their findings."
Story continues below ↓
---
advertisement | your ad here
---
Suitable for many commercial projects, NIRON PP-RCT is fast and easy to install for plumbing and HVAC systems, conveyance of drinking water and alimentary fluids, and movement of compressed air, gas and chemicals. It is light weight, available in sizes from ½" to 24", and can be joined using a choice of four fusion methods. Able to withstand high temperatures and is chemical resistance, the durable NIRON piping systems has a tested lifespan of more than 100 years. It comes with a 30-year warranty.

The NIRON PP-RCT Pipe and Fittings System is available exclusively in the Northeast from F.W. Webb. Click here to download the NIRON brochure. To discuss the NIRON system for your project, contact Chip Curtis at chip.curtis@fwwebb.com or 978-578-8405."
###