Northeast HVAC News
Porter and Chester Institute seeking HVAC instructors for Connecticut and Massachusetts campuses.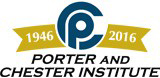 At Porter and Chester Institute, our most valuable assets are people –our students who go on to have rewarding careers and our staff who help them get there.

Porter and Chester Institute is looking for HVAC Instructors for campuses in both Connecticut and Massachusetts. Must have a minimum of 5 years' experience in the HVAC field. Must have an S1 or S2 license for Connecticut and must have an Oil Burner and EPA certification for Massachusetts to qualify. Fulltime and Part time positions available. Competitive wages and benefits.

Story continues below ↓
---
advertisement | your ad here
---


At PCI, we see our future everyday…

Engaged committed students actively pursue their chosen career paths through practical learning.

Caring, purposeful, highly-qualified faculty and staff work as a team in an energized environment to prepare recent high school graduates and adults for rewarding careers.

Think you are ready to help committed students attain rewarding careers through industry-modeled, student-centered, training and support of the highest caliber?

Please visit https://www.porterchester.com/about-pci/careers/ for more information and to apply.
PCI offers a full array of benefits including a 401k plan and paid time off.

###