Northeast HVAC News
Contractor Comfort Index 78 in January; Up 2 from 2016.

The January Contractor Comfort Index (CCI) shows that contractors started 2017 feeling positive about short-term growth. ACCA began measuring contractor attitudes toward short-term economic growth with the CCI in February 2010.

For January 2017, the CCI is 78. The CCI also shows that contractors are feeling slighting better than they were 12 months earlier when the CCI was 76.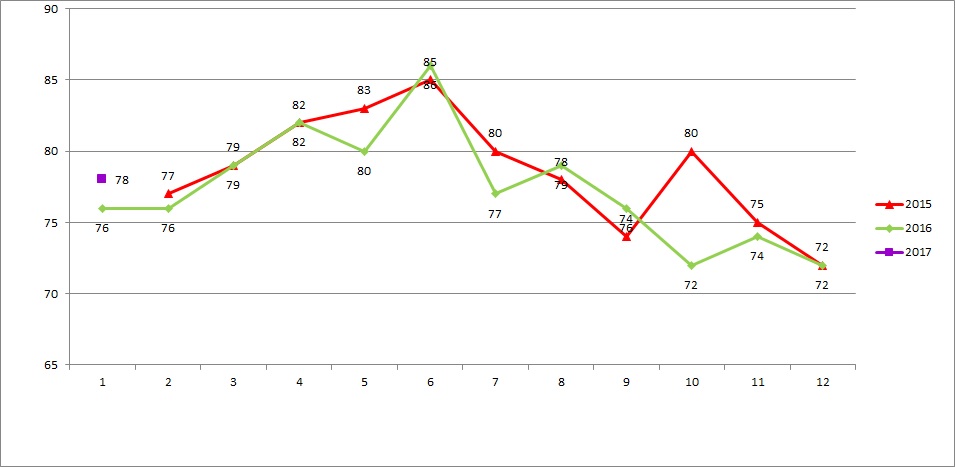 Story continues below ↓
---
advertisement | your ad here
---
The CCI is calculated based on a survey of the association's contractor members, who are asked how positive they feel about new business prospects, existing business activity, and expected staffing decisions in the short-term future. Weighted and averaged into one number, a CCI of 50 or above reflects anticipated growth.

The CCI is released prior to the start of each month; the next index number will be released during the last week of February.

ACCA is a non-profit association serving more than 60,000 professionals and 4,000 businesses in the indoor environment and energy services community. Our member firms are the nation's most professional contracting businesses, serving residential and commercial customers in every state. With roots stretching back a century, ACCA was incorporated in its present form nearly 50 years ago. Today, ACCA sets the standards for quality comfort systems, provides leading-edge education for contractors and their employees, and fights for the interests of professional contractors throughout the nation. Learn more about ACCA here.
###