Northeast HVAC News
MKT Metal Manufacturing is seeking a territory sales representative.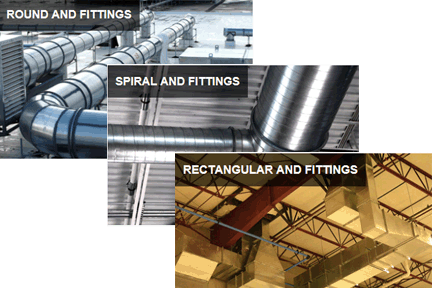 MKT Metal Manufacturing, a successful provider of sheet metal products and services for mechanical contractors, is seeking a territory sales representative to serve MD, DC & North VA areas.
The Sales Representative position will be filled by a motivated individual with excellent customer service, presentation and closing skills.

A knowledge of the HVAC industry, including mechanical and sheet metal contractors; strong existing relationships is a must.

Story continues below ↓
---
advertisement | your ad here
---
Additional Requirements:

• Live in territory, preferably between Baltimore and DC
• Very strong communication skills, oral and written
• Effective public speaking
• Able to make formal presentations with engineering and design firms
• Prospect, cold call, new business development and follow up
• Be a "feature/benefit" representative, not a price seller
• Have a working knowledge of the geography
• Must use and maintain CRM database for time management, reports and quote follow ups


Benefits

• Competitive salary – commensurate with experience, trade, account and territory knowledge
• Medical/dental
• Paid vacation and personal time
• 401K Plan
• Paid holidays – 7 paid holidays per year
• Bonus program
• Direct deposit
• Disability/Life Insurance-employee paid

Please forward resume along with salary requirement to Ken Brown at kbrown@mktduct.com.
About MKT Metal Manufacturing
Established in 2004, MKT Metal Manufacturing provides "soup to nuts" in sheet metal. Rectangular, round, spiral, gasketed spiral, specialty stainless, black iron, exhaust duct, coated duct, snap lock "knock down" duct, as well as other HVAC products. MKT is a Masterspec approved supplier that ships throughout the United States.
###