Northeast HVAC News
OESP Convention Features New NORA Gold Courses for Free!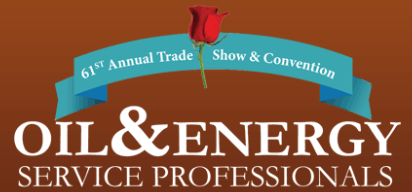 OESP's Trade Show & Convention from May 17-21, 2015 at Hershey® Lodge in PA boasts an extensive education program that includes some of NORA's new Gold Certification courses. The technical training sessions on Tuesday and Wednesday are complimentary, thanks to OESP's premier education sponsors: Bioheat, Honeywell, and Taco.

According to John Huber, President of NORA, "The National Oilheat Research Alliance, is in the process of revamping its Gold Certification Program. This core certification has been used since the inception of NORA to enhance the training of the industry's top technicians and recognize their achievements. The existing Gold program has been focused on efficiency. However, industry leaders from NORA and the National Association of Oil and Energy Service Professionals (OESP) recognized the technical advancements in the industry in recent years, and sought a program that would ensure that heating oil customers received the best service and that modern technology was integrated into the industry.

Story continues below ↓
---
advertisement | your ad here
---
To achieve this, NORA and OESP have been working on training manuals in the new core subjects, air-flow, hydronics, controls, steam, and venting. These training programs will be released over the course of 2015 and will be the core of the new Gold."


OESP will offer two of NORA's new courses at 8:00am on Wednesday, May 20. Ralph Adams (Parker Fuel Co.) will teach the warm-air course and Dave Holdorf (Taco) will teach the hydronics course. Get a jump start on your competition by being one of the first to earn the NORA Gold Warm Air or NORA Gold Hydronics badge at no cost to you or your employer. Both courses will end with a certification exam.


Visit https://oesptradeshow.org/education/ to view the full course schedule and register today. OESP looks forward to seeing you in Hershey® for this year's Trade Show & Convention. Join them from May 17-21, 2015 and attend seminars, learn about new products, catch up with old friends, and build your network.
###