Northeast HVAC News
Kevin M. Mahan Joins F.W. Webb as Senior Vice President of Sales.
24-year industry veteran to lead planning, development and implementation of F.W. Webb's sales strategy to continue growth in each of the company's disciplines.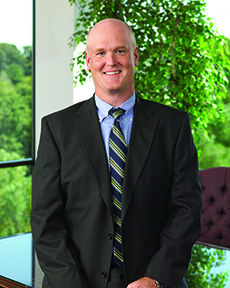 F.W. Webb Company, the largest wholesale supplier of plumbing, heating, cooling and industrial PVF in the Northeast, today announced the appointment of Kevin M. Mahan as the company's Senior Vice President of Sales. In this newly created role, Mahan will be responsible for the planning, development and implementation of the company's sales strategy to drive business growth across F.W. Webb's 14 areas of product expertise.

Mahan brings a diverse portfolio of sales experience to F.W. Webb, most recently serving as the Vice President of Global Sales for A.W. Chesterson Company, a manufacturer of mechanical seals, packing and gasketing, hydraulic and pneumatic sealing devices.
In the role, he re-organized the global sales organization and led the company to three consecutive years of record sales. Prior to A.W. Chesterson Company, Mahan was the President of FCX Performance Inc. and the Senior Vice President of the Flow Control Division at Metso Automation.

Story continues below ↓
---
advertisement | your ad here
---
"With 24 years of experience, Kevin will play a key role in delivering multi-discipline solutions to our customers working in the residential and commercial trades, manufacturing, and facility maintenance, repair and operation," said F.W. Webb President Jeff Pope. "Building awareness of F.W. Webb's full range of capabilities and the benefits we offer our customers are essential as we approach our company's 150th anniversary. Kevin will be instrumental in helping F.W. Webb continue to grow and build upon relationships with our valued customers."

A resident of Haverhill, MA, Mahan lives with his wife, Rose Elaine, and their three children.

"This is a unique opportunity to lead a talented sales team at the most prestigious, long-standing distribution company in the Northeast," Mahan said. "F.W. Webb has deep expertise in the markets it serves. I am excited to work with the team to further develop our strategies to strengthen and grow business, build upon a solid customer value proposition, and of course, continue to provide a best in class customer experience."

To learn more about F.W. Webb, please visit www.fwwebb.com.

About F.W. Webb
Since 1866, the F.W. Webb Company has been proud to offer outstanding products and services to industrial, institutional, commercial, and residential wholesale customers across nine states. F.W. Webb is the largest Northeastern distributor of products in plumbing, heating, HVAC, refrigeration, pipe, valves and fittings, building controls, propane and natural gas equipment, water systems, commercial and industrial pumps, fire protection and fabrication, industrial PVF specialties, thermoplastic piping, high purity process components, and process controls. With more than 80 locations, F.W. Webb's extensive inventory and dedicated fleet of trucks reach every corner of the Northeast. The company supports its customers with a network of sales professionals and product specialists with deep expertise in the industries it serves.
For more information about F.W. Webb, please visit fwwebb.com.
###