Northeast HVAC News
US Supply relocation of its Bloomsburg's PA branch.

US Supply, a distributor of HVAC and plumbing products that serves the contractor community, has announced the relocation of its Bloomsburg's branch.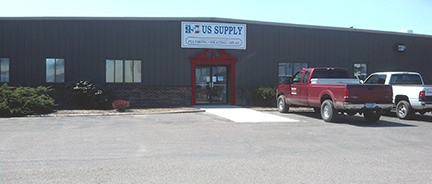 The new facility, located on 18 Industrial Drive in Bloomsburg, PA, will display products in a self-service environment. Doubling its size, the new branch will have an efficient layout and an increase in product assortment. The new branch also includes the US Supply's Professional Training Center.
The new training center will provide training and industry certifications to local contractors throughout the year. In addition, the center contains a fully operating HVAC, hydronic, water conditioning, well pumps, and related products for illustrative and "tear down" purposes.


Story continues below ↓
---
advertisement | your ad here
---
"We are excited about the new location", said Doug Hyman president of US Supply, "Given the increase investments in our facility, inventory, and personnel, we feel as US Supply is poised to service the market with a high level of dedication and service."

A grand opening celebration will take place on May 2nd from 9am – 3pm; the exciting event will feature numerous vendors, food, and door prizes throughout the day.

For additional information, please contact the Bloomsburg Manager at 570.389.9690.

About US Supply
US Supply strives to be the business partner of choice by offering superior solutions to the plumbing and HVAC communities. Our Committed team delivers these solutions, which we develop through healthy customer and vendor relationships, that produce strong profitability for company growth, employee reward and stakeholder value. For more information visit www.ussupply.com
###