Northeast HVAC News
New York HVAC Contractors Now Required to Recycle Mercury Thermostats.
New York mercury thermostat bill establishes new requirements for the HVAC industry.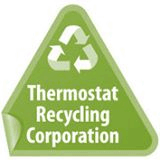 New York Governor Andrew Cuomo has signed into law a bill that requires any person or contractor who replaces a mercury-containing thermostat to deliver it to an appropriate collection site to be recycled.
The bill also mandates that as of July 1, 2014, no HVAC wholesale distributor shall sell or distribute any thermostat unless the wholesaler participates as a collection site to recycle mercury thermostats.


Story continues below ↓
---
advertisement | your ad here
---
The New York collection program is supported by 31 manufacturers participating in Thermostat Recycling Corporation (TRC). The New York law requires all manufacturers of mercury thermostats sold in the state to either individually or collectively participate in a collection program. TRCís program is the easiest and least-cost means of complying with New York law.


To sign up as a collection site contact TRC toll-free at 1-888-266-0550. Visit www.thermostat-recycle.org for more information about the program.


About Thermostat Recycling Corporation
The Thermostat Recycling Corporation, founded in 1998, is an industry-funded non-profit corporation supported by 31 manufacturers who historically branded and sold mercury thermostats in the United States. TRC maintains a network of more than 3,600 collection sites nationwide and has recovered more than 1.4 million thermostats since its inception. TRC assumes all costs to transport and properly dispose of mercury switch thermostats recovered from service. Learn more about TRC by finding us on Facebook, or following us on Twitter.
###