†
Northeast HVAC News Guest Column
How Contractors Can Get the Most Out of Trade Shows.
Harness the Power of Meetings and Agendas at Trade Shows.


Early on in my career, I would go to trade shows because my boss sent me. I would aimlessly wander the isles not sure of what or who I was looking for. That was until a colleague pulled me aside and said, ďDanielle, never go to a trade show without meetings and an agenda already set and predetermined.Ē He taught me how to navigate the show to my advantage.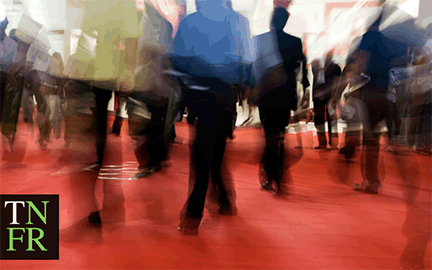 First things first: why do you go to trade shows?

Is it just because you received some fancy marketing invitation in the mail? Perhaps youíre seeking to be around people who can relate to what youíre going through. Or is there a burning desire deep within you to find that magic bean that will fill the gaps in your business? Take a moment to reflect on your why.

Last year, I was in desperate need of a break from my life. As a parent of four, who wouldnít desire a well-deserved break? I couldnít exactly tell my husband I needed a weekend getaway with the girls, but a trade show? That I could swing. And guess what? It is okay to go with the intention of catching up on sleep and leaving the show early. The key was knowing my why and getting what I wanted out of it. So, before you go, know why youíre going.


Now, let me ask you this: what is the single greatest challenge you face in getting your business where you want it to be?

Imagine if that question was stamped on your forehead before you attended a trade show. It would give you a sense of purpose, right? Well, I want you to carry that purpose with you. Identify your biggest business challenge and take it to the show with you. When you have a clear focus, youíll be amazed at how the solutions start presenting themselves.
Story continues below ↓
---
advertisement | your ad here
---
Okay, letís talk about the planóbefore, during, and after the trade show.

1. Hereís the thing: itís easy to do nothing before the show and rely solely on the event to deliver results. Trust me, Iíve been guilty of that mindset too. But if you want to make a real impact, youíve got to do some legwork beforehand. Reach out to industry thought leaders, vendors, and fellow attendees. Schedule meetings and have meaningful conversations. Donít just aimlessly wander the show floor hoping for that magical bean to land in your pocket. Be intentional about who you want to meet and what you want to achieve.

2. Now, during the show, youíll be bombarded with incredible information and ideas. Itís exciting, but overwhelming. Hereís a tip: donít let those ideas collect dust on a bookshelf when you get back home. Instead, start implementing right then and there. Delegate tasks to your team while youíre still at the show. You quite possibly already have a capable group of people who can help you bring those ideas to life. Share the workload and get your team excited about the new possibilities.

3. After the show, itís time to sort through all the amazing insights youíve gathered. Grab your yellow legal pad, laptop notepad, or voice memo recorder and brain dump all your fresh ideas. List out potential vendor partners and people with products that caught your interest. Then, prioritize these ideas based on their impact on your companyís money, marketing, team, and legacy. Now, I know youíll meet fantastic vendors and collect a bunch of business cards, but letís be honestóyou wonít buy from all of them. So, select three vendors you want to follow up with and schedule a demo or call.


Solve your ďWhyĒ

But hereís the crucial part: pick one idea from your listóthe one that will solve or help tackle your single greatest business challenge. The reason you went to the show in the first place. Take a look at your calendar and figure out when you can realistically begin to implement this great idea. If it is a big change, you wonít be able to do it today or even tomorrow. But, do you have time to implement it two or three quarters down the road? Set into place what you realistically need to put this change into motion.



Throw Away Unused Ideas

Once youíve outlined this incredible plan, itís time to liberate yourself from the weight of unfulfilled ideas. That long list of other concepts you gathered at the show? Crumple it up and toss it away. Release yourself from the guilt and regrets of missed opportunities. Instead, do a complete brain dump, freeing your mind of clutter, and focus wholeheartedly on that one thingóthe idea that will lead you to success.

So, my friends, letís be intentional, courageous, and determined in our implementation. Letís turn those inspiring trade show experiences into tangible, transformative actions. Remember, itís not about the multitude of ideas you gatheróitís about the one idea you choose to embrace and execute. Let that idea shape your future and propel your business to new heights.

About The New Flat Rate
To equip contractors with a menu pricing system. One that takes the pressure off their technicians to sell, is easy to implement and doubles their service sales. To be the most profitable pricing system for our members.
Have questions? Call us or email us at 706.259.8892 | info@thenewflatrate.com
###