Northeast HVAC News Guest Column
Should your business expand into other trades?
By Patrick Lange

I get this question often from HVAC owners: I'm doing pretty well for myself, and I think there's more money to be made in my market – should I expand to include plumbing and / or electrical services?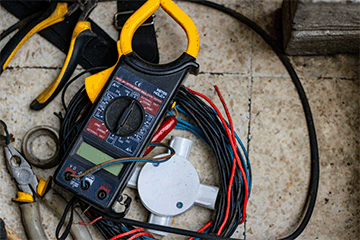 The idea of offering several services is appealing. You have more to offer homeowners, so you're their first call for most repairs. Your service contracts can cover more services more often. And you're obviously going to be able to make more revenue throughout the year.

But there's plenty to consider before you make the leap. Here are the factors that go into that decision.

First, how well is your current business running? I don't mean how much you're selling; I'm talking about your systems, your processes, your customer service, hiring, and training. If you're not running at top efficiency (or close to it), you'll need to get your current operation in order before you consider adding another trade.

For one thing, you'll be focused intensely on the new aspect of your company, so you won't want to be solving problems and fixing issues for what should be the smoothest part of your operation. Make sure that your HVAC business is running on all cylinders before you add complexity.

And new trades will add complexity. It's possible that you have experience in the other trades, but if you don't, you'll have a steep learning curve. Even if you acquire another company, you'll still need to get comfortable with overseeing new kinds of work from different tradesmen. You'll have cultural issues to manage – things like making sure the new team pays attention to the things that are important and provides the same level of courtesy and service you expect. After all, you're putting every established and presumably happy customer at risk when you send in a new team of technicians.
Story continues below ↓
---
advertisement | your ad here
---
You'll have a lot to plan for before you launch your new services: licensing, marketing, branding, and understanding the competition in your new field. Finding qualified workers is a challenge in every trade, and it might be harder for you to figure out how to find and retain the best talent. You'll need to make sure you have the resources to train and develop your workforce and stay on top of licensing and other certification requirements.

You'll be investing a lot of capital and energy into this new part of your business. You'll need new trucks, equipment, branding, marketing, and you'll probably have to invest heavily in advertising to get the word out. If your timeline to sell your company is short – less than five years – you may not have time to recoup your investment. It will be challenging to break even, let alone show a profit from the new trades. That will impact your selling price from a buyer, since the sale price is based on the Seller Discretionary Income.

Some buyers find multi-trade companies attractive, if they're well-run and profitable. But just as many owners prefer to stay in their lane, operating a trade they're comfortable with and confident they can manage and grow.

When you're ready to sell, the deal becomes more complex, even with a motivated buyer who Is interested in a multi-trade company. They'll be considering all the issues mentioned above to see if it's the right time and the right fit for them.

Expanding into more trades can be an exciting and profitable way to grow your business. If your company is already trusted brand within your market, your customers may welcome you as a provider for other home services and repairs.

Patrick has been a serial entrepreneur his entire life. He has not only helped others buy and sell businesses with great success, but he has done it himself with his own businesses as well. He specializes in helping those who are looking to buy or sell heating and air and plumbing companies.
For additional information visit businessmodificationgroup.com.

###